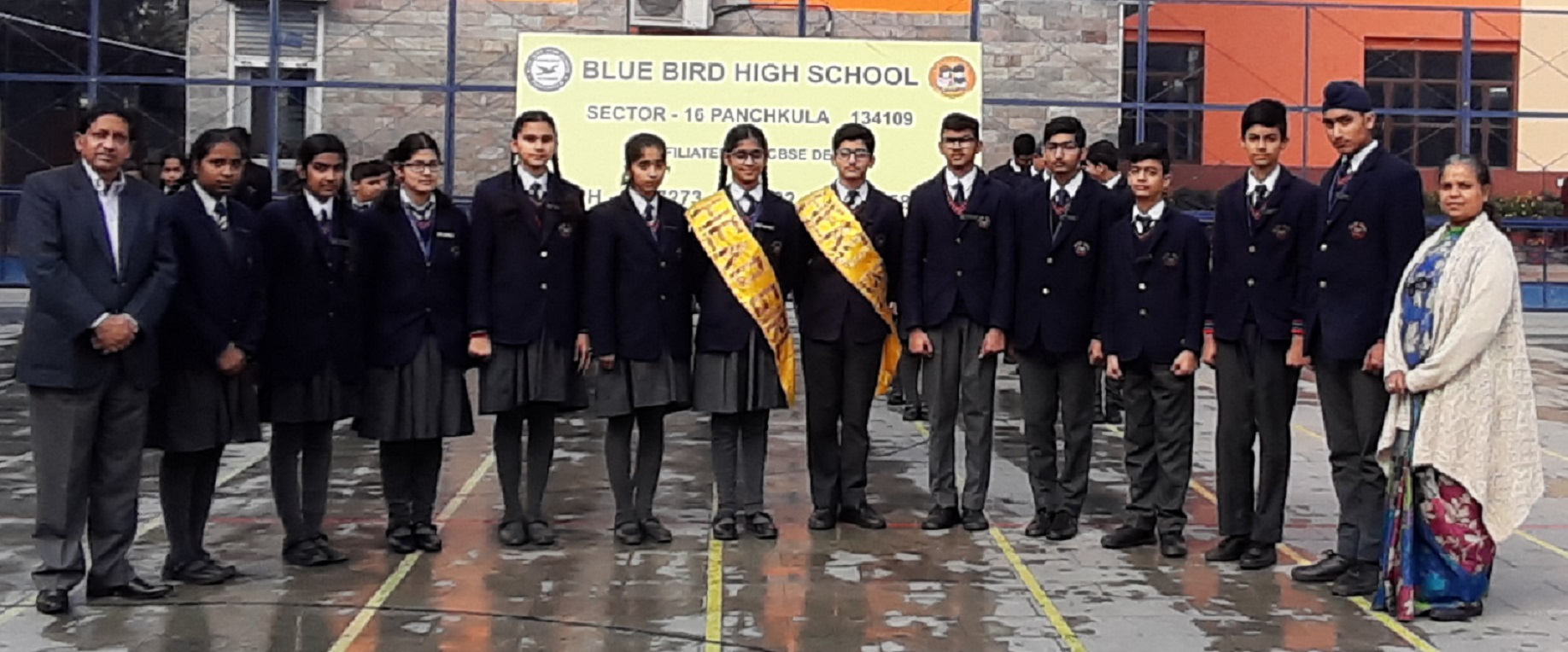 nvestiture Ceremony
18 Feb, 2019
After following the democratic procedure of electing representatives, investiture ceremony was held in the School. The Director Sir, conferred the prestigious badges on the newly elected members of the prefectorial body. Ayushmaan and Simran took  over Charge from outgoing head boy and head girl of the School and extended thanks to teachers and students for reposing faith in their capability.
Basant Panchami Celebration
02 Feb, 2019
Basant Panchami Celebration
Heralding the arrival of the spring season of joy and energy, Basant Panchami festival was celebrated with great Zeal and Zest. During the special assembly, floral tributes were paid to goddess Sarasvati, followed by the lighting of the lamp by the director Sir. Hymns to seek the blessings of the goddess of learning and wisdom were recited. Speech highlighting the importance of this day was delivered. Teachers in their respective classes discussed about keeping the environment pure and pristine.
JUNIOR SPORTS MEET 2018
11 Jan, 2019
Annual Junior Sports Meet for classes 2nd, 3rd and 4th was organised with great enthusiasm. The meet was declared open by lighting the torch by the chief guest, Major General I P Majithia and carried by Umang Verma, the Taekwondo champion who has brought  laurels to the school by bagging  Gold medals in various tournaments. The students displayed their sportsmanship and energy by participating in various events like Relay Race, Sack Race, Roll the Ball, Dribble the Football and many more. On this occasion, meritorious achievers X CBSE Board Examination 2017-18 were also honoured with trophies. Medals were given away by the chief guest to the winners of each game. The Chief Guest in his brief speech congratulated the winners and said that games and sport teach the students values like team spirit, discipline, sportsmanship and responsibility. The meet concluded with welcoming of the year – 2019 and singing of the national anthem.