SCHOOL EVENTS
Republic Day Celebration
26 Jan, 2022
BLUE BIRD HIGH SCHOOL celebrated the 73rd Republic Day with great patriotic zeal and fervour. The national flag was unfurled by the head and accompanied by the other members of the school. The program was followed by national anthem and patriotic songs. To commemorate the day; the patriotic speech was delivered by one of the student to highlight the importance of the constitution in the smooth functioning of the system. Various activities were conducted in the school and students had actively participated in the different activities with zeal and passion.
STUDENT COUNCIL (ONLINE) ELECTIONS 
25 Jan, 2022
For the Academic Year 2022-23, Blue Bird High School is going to conduct Online voting to elect and select candidates for various posts of student council for the session 2022-23 on 25th January 2022, National Voters' Day.  All the staff members and students will cast their vote virtually. This will promote a sense of ownership among students.
So vote and select the best.
"THE YOUTH OF TODAY ARE THE LEADERS OF TOMORROW".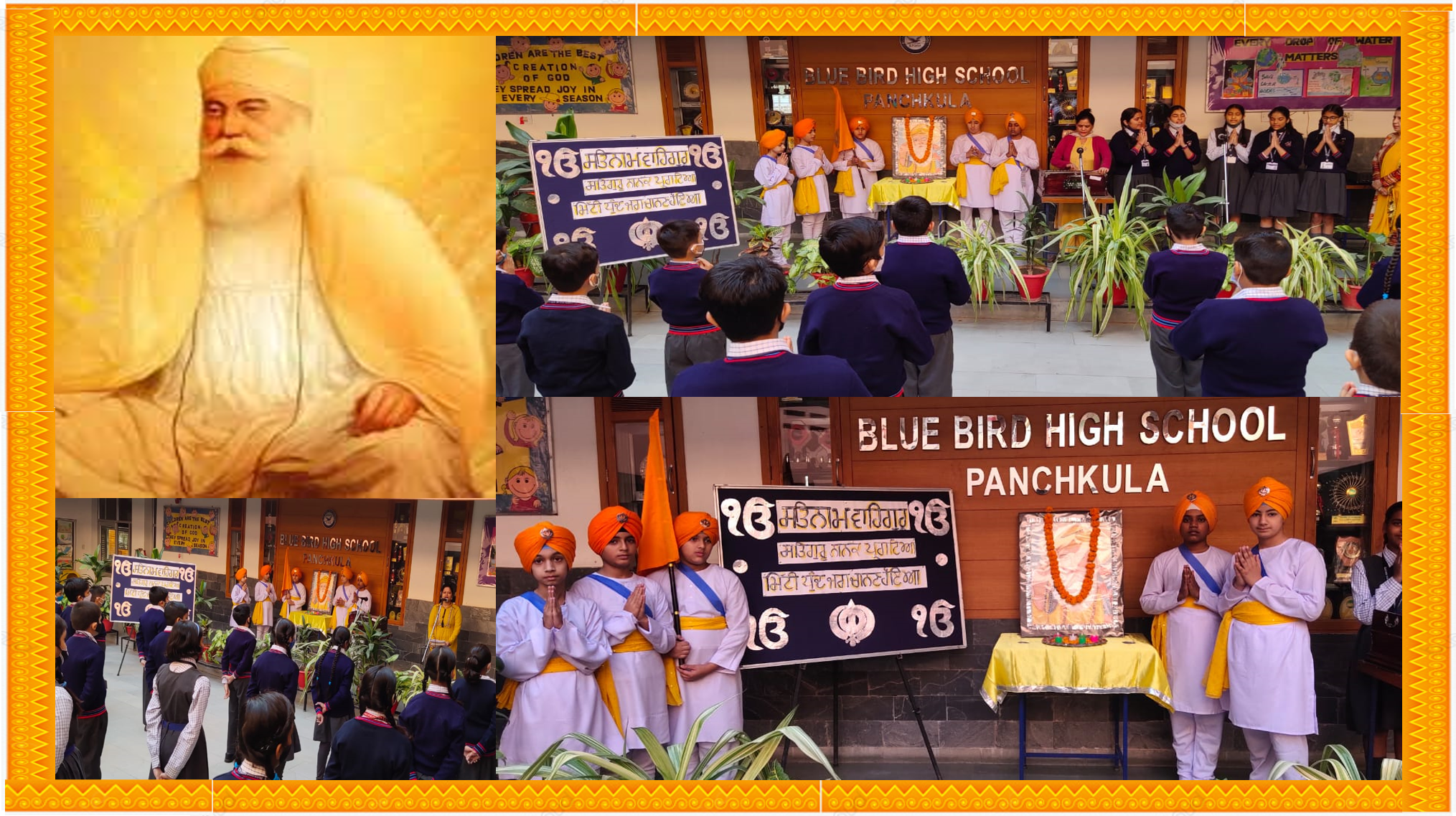 Gurpurab celebration
18 Nov, 2021
To commemorate the Birth Anniversary of Guru Nanak Dev Ji , a special assembly was organized by the students of  Blue Bird High School on 18th November'21. The Speech was delivered by one of the students to highlight the life events of Guruji. To symbolize the day Five students were adorned as Panj Pyare .Then the assembly was concluded by chanting  of  the Shabad .